OK, OK it's not very summery out there right now, but I adore playsuits. I wear them around the house when I'm getting ready for a night out (easy to slip on and off without ruining hair and make up) and they're great for a night out because they protect your modesty when bending over or sitting down! Here are a few playsuits for redheads that I'm currently coveting.
Glamorous Hearts
This post was inspired by lovely @littlered152 who wore this pretty playsuit by BANK on a recent night out. It looked so awesome with her red hair and a black belt.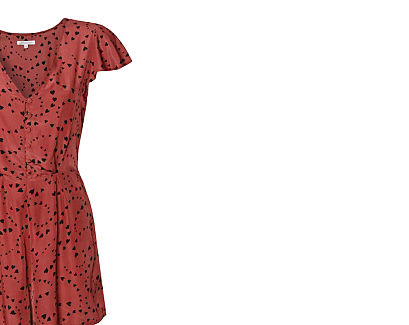 Animal print
Bring out your inner leopard with this animal print playsuit by Boo Hoo.  Great for a holiday, or dress it up with black peep toe heels and a black jacket with chunky gold bangles for a night out.
Floral playsuit
And finally, for something a little more ladylike I like this floral playsuit from Yumi with its pretty print and white belt. Anyone for tea?